Alter Ego
Get T To Talk. Content writer in Mississauga for small business owners.
Speaker reel
When I'm not writing, reading or tweeting —I am speaking or training for companies.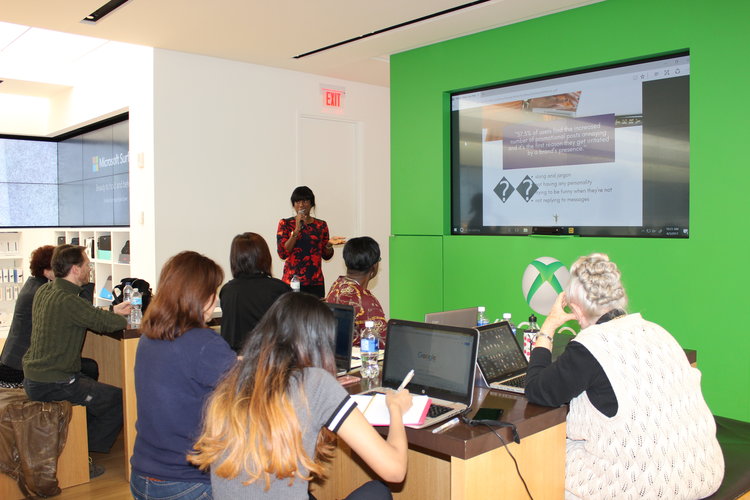 COMPANIES THAT HAVE HIRED TENNILE FOR SPEAKING & TRAINING: The Microsoft Store, City of Mississauga, City of Brampton, Peel District School Board, Halton District School Board, WellFort CHS, Professional Writer's Association of Canada and more.
Tennile of sheisepic.com runs a copywriting service exclusive to mission-driven businesses. As a digital strategy Copywriter, she helps companies jolt their marketing and messaging to stand out online. You can find a few of her published work on Elite Daily, YFS Magazine, and Huffington Post. Tennile has hosted talks with budding entrepreneurs to the stuck and self-employed. For companies like City of Mississauga, Peel District School Board, Professional Writers Association of Canada and the Microsoft Store. She has built her own business by curating an online presence and rallies others to do the same. You can follow her bi-weeklyish publications on her here:. www.linkedin.com/in/tennilecooper.
Signature Talks/Classes:
The Content Lab: Market like an Influencer, Expert or Guru

11 Under-Rated LinkedIn Strategies to Nurture Leads + Connections With Big Payoff

Fix My Social Media Because It's Broken (Media Campaigns for Savvy Companies)
Book Her: tennile@sheisepic.com